Our clients include high-net-worth individuals and families, many of whom are business owners.
Blueprint Financial Group's unique, educational approach focuses on the point at which the needs of families, their closely held businesses, and their employees intersect. We develop holistic, integrated strategic plans, engaging and coordinating your personal and business advisors in the process.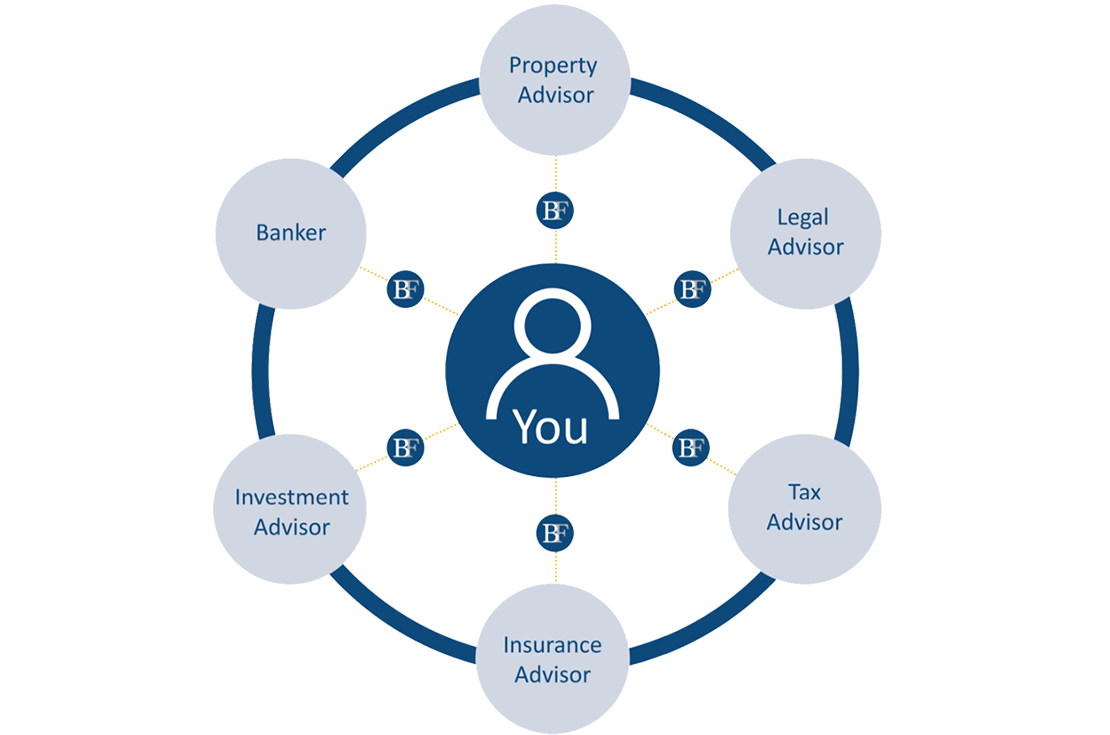 Managing complex financial landscapes often requires evaluating and synthesizing input from a range of experts.
This may include your accountant, attorney or banker. When you work with Blueprint, we serve as your partner, ensuring you have the right people at the planning table. We'll help you navigate and coordinate these relationships in order to make wise, strategic decisions that lead you toward your ultimate wealth goals.
GET IN TOUCH